In this unit, we will explore how the principles and strategies of open access publishing and open research can be applied to teaching and learning. The use of open copyright licenses and internet technologies have the potential to reduce student costs and lower access barriers to education by making it more distributed, equitable, and open. We'll be begin with a look at Creative Commons – Creative Commons licenses are the most commonly used type of open copyright license used for the sharing and reuse of learning materials in education.
Creative Commons as an Organization
Creative Commons (CC) is both a nonprofit organization and a worldwide community. It was founded in 2001 in the United States, by Lawrence Lessig, Hal Abelson, and Eric Eldred. As noted in the CC Certificate program for Educators and Librarians, the founding of CC was in part in response to the 1998 Sonny Bono Copyright Term Extension Act (CTEA) in the U.S., which extended for another 20 years the term of copyright for every work in the United States, from the life of the creator plus 50 years, to life of the creator plus 70 years. Lessig (a Stanford Law Professor) and Eric Eldred (a publisher dedicated to publishing works that had passed into the public domain) challenged the constitutionality of CTEA; their case, Eldred v. Ashcroft, went all the way to the U.S. Supreme Court, where they lost. The nonprofit CC organization was inspired by the goal to make more creative works freely available on the internet, even while working within the terms of copyright laws.
Though CC was started in the U.S. (and is still headquartered there), it is now a global organization and network that "helps overcome legal obstacles to the sharing of knowledge and creativity to address the world's pressing challenges" (Creative Commons: What We Do). The CC Global Network has hundreds of individual and institutional members, as well as chapters in many countries (including CC Canada). There are also several Creative Commons Platforms, which are groups of people who work across countries and chapters on particular topic areas, including Copyright Reform, Open Education, and Galleries, Libraries, and Archives (among others).
General Overview of Creative Commons Licenses
This video from Creative Commons provides an overview of the purpose of using Creative Commons licenses.
Creative Commons is perhaps best known for their suite of CC licenses. These are built on top of copyright in the sense that they allow creators to retain copyright while at the same time granting others permission to use the works under the conditions stated in the license. In addition, "CC licenses work around the world and last as long as applicable copyright lasts (because they are built on copyright) and as long as the user complies with the license" (CC Certificate for Educators & Librarians, 3.1)
This means that anyone who owns copyright in a work (see the intellectual property section of the Open Access module) could choose to add a CC license to that work, granting permission to others to use, revise, redistribute that work under certain conditions–depending on the type of license chosen (see below). It also means that if a work has a CC license, those who want to use it do not have to contact the copyright holder to ask for permission so long as they are using the work under the terms of the license.
Each CC license has three layers. First, there is the legal code, with terms and conditions that can be enforceable in a court. Second, there is a "commons deed" that summarizes the legal terms and conditions in more plain language. See, e.g., the legal code of the CC Attribution license (CC BY 4.0) and the commons deed of CC BY 4.0.
There is also a third layer of CC licenses, which is machine-readable code that allows software and search engines to recognize that a work is CC licensed. Creators can access machine-readable html by using the CC license chooser and then embedding that html code into a web page. In addition, if works are shared under a CC license on some content-sharing platforms (such as YouTube, Flickr, Wikimedia Commons, and more), these platforms include the machine-readable code when you share your work with a CC license. See, for instance, how to add CC licenses to SoundCloud.
Fair dealing and CC licenses
Copyright law in Canada protects a wide range of works and is automatic upon creation of a work in a tangible form. If you wish to reproduce a substantial part of a copyrighted work, you may only copy the work if you have express permission from the copyright owner or if the Copyright Act specifically allows you to do so. If you work in an educational setting, you may be familiar with "fair dealing" practices (in the U.S., there are similar practices for "fair use"). While fair dealing is an exception to copyright (and therefore done without permission from the creator), CC licenses are agreements you enter into with a creator, providing you advanced permission to make certain uses of the work.
Both "fair dealing" and CC licenses allow you to reuse or redistribute copyrighted works under particular circumstances and with certain restrictions, though these differ between the two. Generally speaking, fair dealing tends to be more restrictive than CC licenses on how much of a work you can reuse, and for what purposes.
Other Open Copyright Licenses
Creative Common licenses are the most common license used for open content in teaching and learning contexts (e.g., text, video, images). However, software and data often feature different open licenses, such as the GNU General Public License. that may have slightly different factors around warranties and liabilities. There are many different types of open software licenses, and the Choose a License resource created by Git Hub provides an overview of them.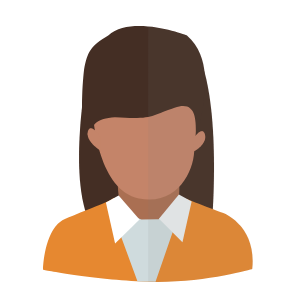 Test Your Knowledge
Adapted from the Creative Commons Certificate for Educators and Librarians Unit 1: What is Creative Commons from Creative Commons, under CC BY 4.0 license.